On Monday last week the Paris Haute Couture Fashion Shows started. Here's my favorites from the first day.. :)
Have a good day!
Anne Valery Hash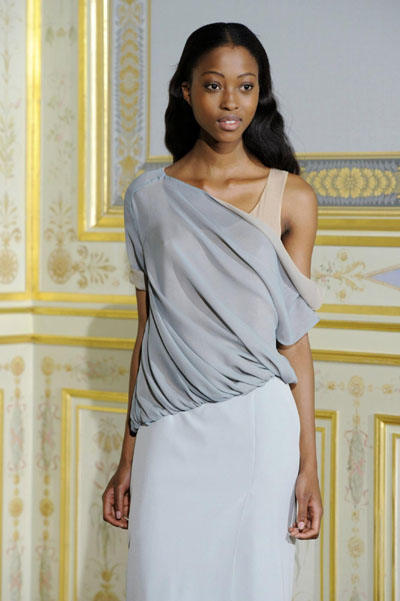 I like the siplicity and beautiful flow of the garments.
Jantaminiau
The collection is really beautiful and looks like what a haute couture collection should look like, creative and difficult to make. And the shoes are crazy! :D
Christian Dior
I love this dress from Dior, but otherwise the whole collection is a dissapointment. The colors and the patterns of the dresses are all over the place and the hats are the strangest thing ever...
Georges Hobeika
The collection consists of gorgeous dresses in beautiful colors, like dresses straight from a fairy tale. I really like them! <3
Iris Van Herpen
Her creations look amazing and unreal!!